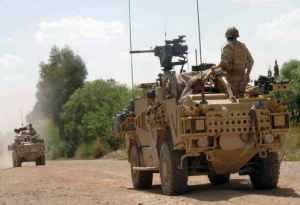 When purchase of the latest batch of Jackal vehicles was announced at Defence Equipment & Support's Defence Vehicle Dynamics event in June 2010 it took the number of Jackal vehicles procured for UK forces to more than 500.
The announcement, by Defence Equipment, Support and Technology Minister Peter Luff, to procure another 140 of the 2A version of the weapons-mounted patrol vehicle at a cost of £45m was another vote of confidence in a vehicle which has enabled British patrols to keep in touch with the enemy, often in the toughest of Afghan terrain. Around 40 of the Jackal 2As are due to be delivered this month.
Jackal is the best known of the high mobility transporter vehicles delivered by Babcock over the last few years. The original contract to produce the vehicles was signed as an Urgent Operational Requirement in 2007. The contract has since delivered with huge success.
Jackal vehicles are produced by Babcock under an alliance with Supacat, the prime contractor and design authority. Supacat is responsible for design, development, prototyping, integration and programme management, while Babcock takes responsibility for detailed production planning, purchasing and manufacture at its Devonport factory.
Perfect partnership has been the key for the project co-ordinators at Defence Equipment & Support (DE&S). Alan Stephen, DE&S' high mobility transport vehicle project manager, said:
"The success of the Jackal programme has been grounded on a combined effort between the project team and industry, who have shown great will to achieve and the ability to take risk to continue delivery.
"My team is thoroughly committed to achieving the best solution for the soldier on the ground, as early as possible, as economically as possible.