BAE Systems Receives $7 Million Contract To Upgrade 51 Bradley Training Systems
Category: Training And Simulators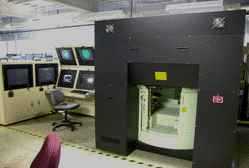 ORLANDO, Florida -- BAE Systems has been awarded a US $7 million U.S. Army contract to upgrade 34 previously fielded Bradley Advanced Training Systems (BATS) along with the 17 systems currently being manufactured.
The contract provides upgrades to the command and control function, integrates the latest Bradley tactical code, and incorporates functionality to support the new soldier's manual. These upgraded devices will help train Bradley commanders and gunners, and to develop and maintain crew coordination skills within desert, urban and woodland terrain environments.
"These advanced training devices give our soldiers unique training for the Bradley Fighting Vehicles in urban operations," says Mark Russell, director of Training Systems for BAE Systems. "Now soldiers can train in a safe yet very realistic environment before meeting the challenges of today's battlefield."
The award brings the total contract value for Bradley Training Systems from the U.S. Army Program Executive Office of Simulation, Training and Instrumentation to US $34.4 million.
BAE Systems will perform the pre-planned product improvement work effort for the Bradley Advanced Training Systems, software and hardware upgrades at its Orlando, Florida facility.
BAE Systems in Orlando is a full service virtual, live, and constructive training systems provider for the U.S. military and homeland security personnel. In addition to the Bradley Training Systems, the group also develops training for the Future Combat Systems program.
BAE Systems
02.04.2008

Share...




BAE Systems` CV90 increases lethality by testing SPIKE LR anti-tank guided missile
14.01.2020
U.S. Marine Corps orders more Amphibious Combat Vehicles
11.11.2019
RAVEN Countermeasure System protects vehicles from missile threats
15.10.2019
BAE Systems unveils Robotic Technology Demonstrator Vehicle at AUSA
15.10.2019
BAE Systems Land Systems Hagglunds AB
Belgian Advanced Technology Systems (BATS)
BAE SYSTEMS Advanced Technology Centre
BAE SYSTEMS Customer Solutions & Support Land & Sea
BAE SYSTEMS Operational Training
BAE SYSTEMS RO Defence Small Arms Ammunition Division
BAE Systems North America, Land & Information Systems
BATS (Crew training simulator)
Discuss