Refurbishment/Sustainment of Jordan's M113A1 Armored Personnel Carriers
Category: Defence Industry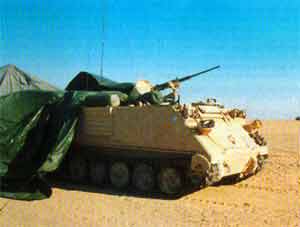 The Government of Jordan has requested a possible refurbishment/sustainment of 1,000 M113A1 Armored Personnel Carriers (APC) to M113A2-Jordan configuration. This will include various upgraded conversion kits: diesel engines, transmission upgrades and overhaul, differential conversions, suspension upgrades, cooling system upgrades, and drive train upgrades; spare and repair parts; support equipment; publications and technical data; communications equipment; maintenance; personnel training and training equipment; contractor representatives' services; and other related elements of logistics support. The estimated cost is $156 million.
The Jordan Armed Forces (JAF) requires the defense services to refurbish its M113A1 APC's to a sustainable configuration. The upgrade will provide JAF with a dependable vehicle capable of responding quickly against aggression or unauthorized entry on the border. This capability is essential to modernizing Jordan's military forces and maintaining equipment for effective internal security operations.
The prime contractor will be BAE Company in Santa Clara, California.
Sergyi Way
22.08.2006


www.army-guide.com
Share...




First Four M113AS4 Armoured Personnel Carriers Accepted Into Service
16.11.2007
M113A1 (Tracked armoured personnel carrier)
Discuss