Thales signs new contract to provide CATHERINE thermal imaging cameras to India
Category: Contracts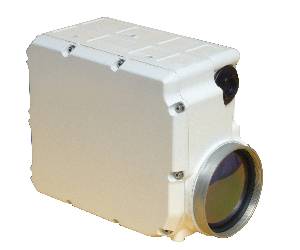 Thales announces the award of a contract by BELTECH to provide CATHERINE thermal imaging cameras for India's T90 battle tanks.
As part of this contract, Thales is doing a transfer of production to integrate 260 compact LWIR[1] thermal imaging (TI) CATHERINE into BELTECH's TI Sights that will be installed on the T90 battle tanks of Indian Army.
The CATHERINE family is the most complete range of cameras available on the world market for target acquisition and weapon engagements by land vehicles. Thermal imagers allow gunners, commanders and land recce observers to see by night and by day in adverse conditions. More than 7000 CATHERINE cameras are in service on-board 30 types of fighting vehicles globally.
The CATHERINE thermal imager is already in service with the Indian Army and this new order consolidates Thales leadership in optronic technologies in India.
The transfer of production of CATHERINE contributes to the "Make in India" policy of the Indian government.
Thales remains at the forefront of supporting its customers everywhere in their defence modernisation.
Thales
23.05.2016

Share...




TEMPORARY COMPANY GROUPING EBMR MEETS ITS DELIVERY OBJECTIVES FOR 2019
14.01.2020
Rheinmetall Presents Next Gen "Wiesel Wingman" solution for Robotic Combat Vehicle – Light at AUSA 2019
04.11.2019
THALES AUSTRALIA AND GENERAL DYNAMICS ORDNANCE AND TACTICAL SYSTEMS DELIVERING FOR THE ADF
12.06.2019
FN Herstal Enhances Self-Protection Capabilities of deFNder RWS with ANTARES Situational Awareness System
11.06.2018
Asian Defence Journal Office for India
Thales Raytheon Systems France
Thales Optronics (Taunton) Ltd
Thales Training & Simulation (USA)
Catherine FC (Thermal imaging camera)
Buran-Catherine E (Thermal imaging sight)
Buran-Catherine (Thermal imaging sight)
Catherine QW (Thermal imaging camera)
Catherine XP (Thermal imaging camera)
Catherine MP (Thermal imaging camera)
Discuss