BAE Systems awards multimillion euro contract to Konstrukta in Slovak Republic
Category: Contracts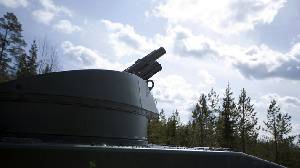 BAE Systems has contracted with Konstrukta, a leading defence company in the Slovak Republic that operates as an artillery system design house, to produce barrels for the Swedish Army's Mjölner mortar system.
Konstrukta will produce 84 120-millimeter barrels to be modified as needed to meet the requirements for the Mjölner system, which is being integrated on Swedish Army CV90 Infantry Fighting Vehicles. Deliveries will commence in December 2017, continuing through July 2020. The steel for the barrels will be supplied by ZTS Metalurg, a Slovak-based manufacturer.
BAE Systems has also established relationships with several Slovak companies to offer the Commander SK radar system, a high performance long- and medium-range mobile or semi-static three-dimensional air surveillance radar. This programme will deliver a modern capability to the Slovak armed forces and deliver significant value to Slovak industry.
"BAE Systems has a proven track record of partnering with local companies to not only meet the short-term needs of our customers, but to establish long-term, lasting relationships that develop new opportunities for growth and investment," said Tommy Gustafsson-Rask, vice president and general manager of BAE Systems Hägglunds, the prime contractor for Mjölner integration on the CV90s.
BAE Systems
14.09.2017

Share...




BAE Systems` CV90 increases lethality by testing SPIKE LR anti-tank guided missile
14.01.2020
U.S. Marine Corps orders more Amphibious Combat Vehicles
11.11.2019
RAVEN Countermeasure System protects vehicles from missile threats
15.10.2019
BAE Systems unveils Robotic Technology Demonstrator Vehicle at AUSA
15.10.2019
BAE Systems Land Systems Hagglunds AB
BAE SYSTEMS Advanced Technology Centre
BAE SYSTEMS Customer Solutions & Support Land & Sea
BAE SYSTEMS Operational Training
BAE SYSTEMS RO Defence Small Arms Ammunition Division
BAE Systems North America, Land & Information Systems
CV90 (Repair and recovery vehicle)
CV90 Armadillo (Tracked armoured personnel carrier)
CV90 Mk IV (Infantry fighting vehicle)
Discuss