General Dynamics Selects Engine for FCS Manned Ground Vehicles
Category: Future Technologies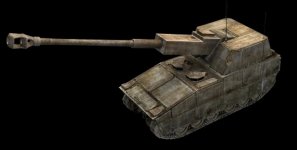 STERLING HEIGHTS, Mich. - General Dynamics Land Systems, a business unit of General Dynamics, has selected the 5L890 engine manufactured by Detroit Diesel Corporation to power the Army's Future Combat Systems (FCS) Manned Ground Vehicles.
Detroit Diesel will deliver 47 engines through 2011 and provide test support through 2015.
This engine will power the entire family of FCS manned ground vehicles, which includes the Mounted Combat System (MCS), Command and Control Vehicle (C2V), Reconnaissance and Surveillance Vehicle (RSV), Infantry Carrier Vehicle (ICV), FCS Maintenance and Recovery Vehicle (FMRV), Medical Evacuation Vehicle (MV), Non-Line-of-Sight Cannon (NLOS-C) and Non-Line-of-Sight Mortar (NLOS-M).
In March 2002, Boeing and Science Applications International Corporation (SAIC) were selected by the U.S. Army as the Lead Systems Integrator (LSI) for the Army's Future Combat Systems.
In December 2003, General Dynamics Land Systems was awarded a $2 billion contract by Boeing, as part of the LSI team, for engineering development and demonstration of the MGV family of vehicles.
Under that contract, General Dynamics is leading the MGV common design team through engineering development, testing and demonstration of prototypes. General Dynamics Land Systems and BAE Systems Land & Armaments, which received a similar subcontract, have formed an integrated design team to develop and demonstrate a family of eight manned ground vehicles sharing common components and subsystems, such as the engine.
FCS is the core building block of the Army's Future Force. It is a joint (across all the military services) networked System of Systems (one large system made up of 18 individual systems, the network and the Soldier.)
Future Combat Systems are connected through an advanced network architecture that will enable levels of joint connectivity, situational awareness and understanding, and synchronized operations that have been unachievable.
FCS will operate as a System of Systems (SOS) that will network existing systems, systems under development, and systems yet to be developed to meet the requirements of the Army's Future Force Unit of Action.
GDLS
19.08.2005


www.army-guide.com
Share...




KONGSBERG CONCLUDES A $ 54 MILLION CONTRACT FOR THE DELIVERY WEAPON STATIONS TO CANADIAN ARMY
05.06.2020
Germany awards 159 MUSD vehicle contract to GDELS
24.04.2020
Switzerland awards contract to General Dynamics European Land Systems- Mowag to deliver 100 EAGLE 6x6 reconnaissance vehicles
06.12.2019
General Dynamics Land Systems–UK showcases adaptable Foxhound vehicle at DSEI 2019
23.09.2019
General Dynamics Land Systems - GDLS
General Dynamics Ordnance and Tactical Systems
General Dynamics European Land Systems-Mowag GmbH
General Dynamics Santa Barbara Sistemas
General Dynamics Armament Systems
General Dynamics Defence Systems
General Dynamics European Land Systems-Steyr GmbH
General Dynamics Armament and Technical Products (GDATP)
General Dynamics Amphibious Operations - GDAMS
General Dynamics Corp., Advanced Information Systems
General Dynamics Robotic Systems - GDRS
General Dynamics Land Systems - GDLS - Canada
General Dynamics European Land Systems - GDELS
Discuss