New Generation Armour Creates Options for SUV Market
Category: Future Technologies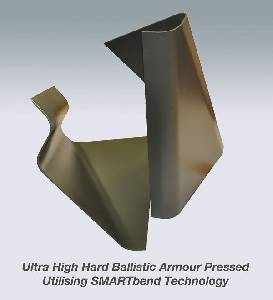 Leading global armour specialist MTL Group is making a difference in the up armouring SUV market. Latest generation armour is being utilised to supply kits up to B7 level protection with reduced weight compared to traditional methods.
Simon Hurst Sales Manager for defence at MTL Group states "utilising our SMARTbending technique, DFM and the latest generation in armour we are able to help create unique kits at significantly lower weight than previously possible.
Our customers are contacting us on a weekly basis to take advantage of this breakthrough. The Weight saving in some cases is can be reduced by 30% on the materials alone. Due to our SMARTbend technique we are producing easy to fit cold formed panels that would traditionally have been welded therefore reducing the number of parts and increasing the strength.
MTL Group is currently working on a number of vehicle types ranging from family saloons to the more traditional Land-cruisers and high end VIP vehicles.
MTL Group
14.08.2013

Share...




ARMATA MBT - problems 2020
24.12.2020
Rheinmetall MAN Survivor R special protected vehicle on show at GPEC 2020 international security exhibition in Frankfurt/Main
24.02.2020
MBDA SHOWCASES TANK DESTROYER VEHICLE WITH PGZ AT MSPO 2019
12.09.2019
Problems of Russian Vacuum APFSDS-T projectile
25.01.2019
TenCate Advanced Armour France S.A.S.
TenCate Advanced Armour Danmark A/S
Discuss