iRobot Announces Sale of Defense & Security Business to Arlington Capital Partners
Category: Robots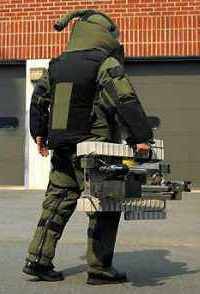 BEDFORD, Mass. -- iRobot Corp., a leader in delivering robotic technology-based solutions, today announced that it has signed a definitive agreement to sell its Defense and Security business to Arlington Capital Partners for up to $45 million in total consideration, including a contingent payment based on achieving certain milestones. This transaction enables iRobot to solidify its position as the leader in diversified Home Robots and focus on technologies for the connected home.
"In the spring of 2014, we engaged Blackstone Advisory Partners LP, now known as PJT Partners, to review strategic alternatives for our Defense and Security business," commented Colin Angle, iRobot chairman and chief executive officer. "After a thorough and deliberate process, we've concluded the sale of the business to Arlington Capital Partners will maximize shareholder value by allowing us to focus on our much larger Home segment."
The transaction is expected to close in the next few months. The anticipated financial impact of the divestiture, including one-time costs, will be disclosed in iRobot's fourth-quarter and full-year earnings press release and investor call on February 10 and 11, 2016.
iRobot
05.02.2016

Share...




Adds to Existing $57.9M IDIQ Contract for Sustainment Activity across All FLIR Unmanned Ground Systems
02.02.2021
FLIR Wins U.S. Army Heavyweight Robot Contract Worth Up to $109M
06.12.2019
BAE Systems unveils Robotic Technology Demonstrator Vehicle at AUSA
15.10.2019
Kapitan UGV has passed the tests in Russia
30.07.2019
aEgis Robot (Remote controlled weapon station)
aEgis II Robot (Remote controlled weapon station)
Super aEgis I Robot (Remote controlled weapon station)
Super aEgis II Robot (Remote controlled weapon station)
UGV-RB Battle Robot (Robot, Unmanned Vehicle)
Discuss