Consortium headed by Rheinmetall to build demonstrator for first comprehensive system for protecting Bundeswehr bases abroad
Category: Defence Industry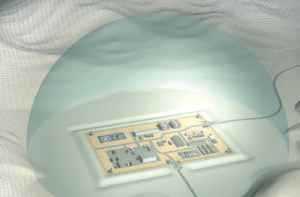 A consortium led by Rheinmetall Defence of Dusseldorf, Germany, is to build a prototype version of a fully networked system for protecting Bundeswehr camps, semi-static bases and similar installations.
Germany's Federal Agency for Defence Technology and Procurement (BWB) awarded the project engineering contract to Rheinmetall, Thales Defence Deutschland and Diehl BGT Defence. The consortium plans to demonstrate the prototype's functionality and efficiency at the Bundeswehr's base in Meppen, Germany, as early as next year.
This sophisticated system involves networking short- and long-range reconnaissance sensors with state-of-the-art C4I technology and high-performance effectors, including air defence assets. Following completion of the project engineering phase, BWB plans to issue a request for proposal for protection systems.
The Bundeswehr intends to deploy the systems to protect its installations and assets in places like Afghanistan from terrorist and insurgent attack. Owing to their location and layout, installations such as forward operating bases are favourite targets of militant groups.
Better protection for forward operating bases, airstrips, naval vessels, foreign port facilities and other stationary assets is thus a top priority. The three partner companies have come up with a comprehensive protection concept that promises to provide an excellent defence against symmetric and asymmetric threats. The system's designers have adopted a network-based approach, resulting in a highly effective sensor-to-shooter cycle that includes surveillance, command and control, and fires.
Consisting of legacy components as well as new subsystems that have recently come onto the market, the system is designed to operate 24 hours a day, with a built-in semiautomatic alarm function capable of activating the necessary defensive measure at any time.
As early as September 2005, in front of an audience of military guests, Rheinmetall successfully staged a live demonstration of "Protective Shield", the company's initial concept for a comparable system for safeguarding forward operating bases, thus laying the groundwork for a successful project engineering phase.
The three partners, Rheinmetall Defence, Thales Defence Deutschland and Diehl BGT Defence, each bring to the consortium a wealth of operational and technological knowledge in the field of forward operating base protection.
Drawing on their unique expertise and extensive product ranges, the companies succeeded in providing the German military with a compelling and flexible proposal for ensuring the safety and wellbeing of troops deployed in harm's way.
Rheinmetall
05.11.2009

Share...




Germany awards 159 MUSD vehicle contract to GDELS
24.04.2020
Rheinmetall MAN Survivor R special protected vehicle on show at GPEC 2020 international security exhibition in Frankfurt/Main
24.02.2020
Rheinmetall books ˆ110 million-contract to extend the service life of the Marder infantry fighting vehicle for the Bundeswehr
21.01.2020
Rheinmetall to Feature Next Generation 130mm Tank Gun at AUSA Global
04.11.2019
Rheinmetall MAN Military Vehicles GmbH - RMMV
Rheinmetall Verseidag Ballistic Protection GmbH
Rheinmetall Soldier Electronics GmbH
Diehl VA Systeme Stiftung & Co. KG
Diehl BGT Defence GmbH & Co. KG
Rheinmetall AG, Representative Office Abu Dhabi
Rheinmetall Waffe Munition GmbH
Rheinmetall Defence Electronics GmbH
Rheinmetall Waffe Munition Arges GmbH
American Rheinmetall Munitions, Inc. - ARM
Rheinmetall Denel Munition (Pty) Ltd - RDM
Discuss