Increased scope of CROWS II framework agreement
Category: Defence Industry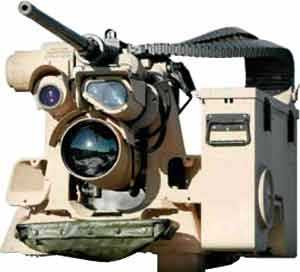 Kongsberg -- has signed a contract with the US Army increasing the number of Protector Weapon Control Systems within the existing CROWS II frame contract from 6.500 to 10.349 systems. The value may reach between 3 and 4.5 billion NOK.
The total scope of the agreement will depend on US Army's future demand and annual allocations.
KONGSBERG has also received a purchase order for systems valued at 950 MNOK as part of the extended frame agreement.
The Protector Weapon Control System protects military troops by allowing the vehicle's weapons to be operated from a protected position inside the vehicle.
The initial CROWS II framework agreement was disclosed on 22 August 2007.
Kongsberg
28.12.2009

Share...




QinetiQ and Pratt Miller Deliver First Robotic Combat Vehicle - Light to U.S. Army
02.02.2021
KONGSBERG CONCLUDES A $ 54 MILLION CONTRACT FOR THE DELIVERY WEAPON STATIONS TO CANADIAN ARMY
05.06.2020
CONTRACT TO DELIVER REMOTE WEAPONS STATIONS TO DENMARK WORTH 270 MNOK
11.12.2019
Rheinmetall Presents Next Gen "Wiesel Wingman" solution for Robotic Combat Vehicle – Light at AUSA 2019
04.11.2019
Kongsberg Defence & Aerospace AS
M 153 Protector CROWS II (Remote controlled weapon station)
CROWS-J (Remote controlled weapon station)
Discuss