Meggitt is preferred bidder for US Army live-fire targetry
Category: Training And Simulators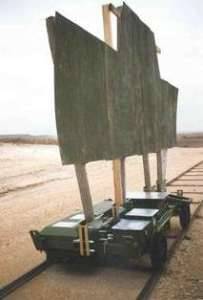 Meggitt Training Systems has been selected as one of five suppliers to provide equipment for live-fire training ranges at US Army installations worldwide in a fixed price contract worth up to $475 million over the next five years.
The "indefinite delivery/indefinite quantity" (IDIQ) contract for the US Army's Targetry Systems programme is with TACOM, the US Army Contracting Command in Warren, Michigan—one of the Army's largest weapon systems research and development organisations.
Meggitt will manufacture and install stationary and moving infantry and armour target mechanisms and control systems and provide product support.
Contracts are open to competition among the winning bidders, which, with Meggitt Training Systems, number Lockheed Martin, Action Target, Strategic Systems and Saab Training.
Meggitt has already won initial contracts for installations at the Fort Stewart Modified Record Fire and Detroit Arsenal Test #5 ranges.
Ronald Vadas, President of Meggitt Training Systems, commented: "Our selection is testament to the strength of our 15-year relationship with the US Army and we look forward to continuing to respond to its evolving range development and modernisation requirements."
Meggitt
19.10.2011

Share...




Rheinmetall modernizing Puma infantry fighting vehicle and other equipment for NATO spearhead VJTF 2023
25.07.2019
The Dutch armed forces select Rheinmetall to modernize their Bergepanzer 3 Büffel
17.05.2019
KMW set to modernise 101 German Leopard 2 main battle
22.04.2019
Counterfeit aero engines threaten international aviation security
08.02.2019
RUAG Electronics Simulation & Training
ASIA-PACIFIC TRAINING & SIMULATION PTE LIMITED
International Training & Support GmbH (ITS GmbH)
Inovex Simulation & Training Ltd
Firearms Training System, Inc. (FATS)
BAE SYSTEMS Operational Training
Saab Training Systems Canada Limited
Saab Training Systems (UK) Ltd
L-3 Communications Corp., Link Simulation & Training, Orlando
International Defence Training (Army)
Theissen Training Systems GmbH (TTS)
Thales Training & Simulation (USA)
Specialist Training Australia - STA
Military Simulation & Training - MS&T
Technology Training Corporation
Discuss