BAE Delivers ARCHER Artillery System to Sweden
Category: Defence Industry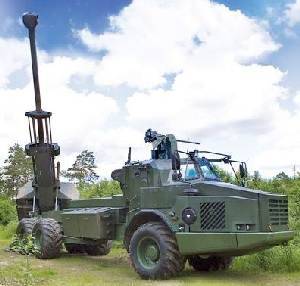 BAE Systems today delivered the first production series ARCHER artillery system to the Swedish Defence Materiel Administration (FMV) during a ceremony at the company's Karlskoga facility.
The ARCHER system is one of the world's most advanced artillery systems with high mobility and precision. ARCHER provides fire support that is powerful and flexible, and features high levels of autonomous operation under protection. It is based on proven subsystems and has an extensive ammunition portfolio.
"BAE Systems Bofors and FMV have been working very closely to achieve our high-level requirements for the ARCHER program. This is an important milestone as we begin the delivery of all systems for our Swedish customer," said Lena Gillström, managing director for Weapon Systems, Sweden at BAE Systems, Inc. "ARCHER will provide the Swedish armed forces with an advanced artillery system that focuses on the safety of our soldiers."
BAE Systems' employees and representatives from FMV, the Swedish Armed Forces, and the Ministry of Defence were in attendance as Gillström delivered the first system to Swedish Defence Minister Peter Hultqvst.
"ARCHER is an important part of strengthening the Swedish defense," said Dan Ohlsson, Acting Director General for FMV.
BAE Systems delivered the pre-serial ARCHER systems to the Swedish government in 2013, which have been in use by the Swedish artillery regiment.
BAE Systems
30.09.2015

Share...




BAE Systems` CV90 increases lethality by testing SPIKE LR anti-tank guided missile
14.01.2020
U.S. Marine Corps orders more Amphibious Combat Vehicles
11.11.2019
RAVEN Countermeasure System protects vehicles from missile threats
15.10.2019
BAE Systems unveils Robotic Technology Demonstrator Vehicle at AUSA
15.10.2019
BAE Systems Land Systems Hagglunds AB
BAE SYSTEMS Advanced Technology Centre
BAE SYSTEMS Customer Solutions & Support Land & Sea
BAE SYSTEMS Operational Training
BAE SYSTEMS RO Defence Small Arms Ammunition Division
BAE Systems North America, Land & Information Systems
Archer (Self-propelled howitzer)
Discuss