Contract for Bradley Fighting Vehicle Gunner's Hand Station
Category: Contracts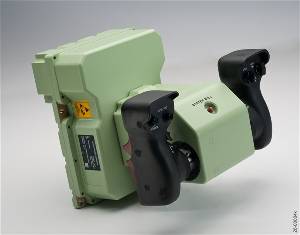 Elbit Systems of America, LLC, a wholly-owned subsidiary of Elbit Systems Ltd., announced today that it received a $7.3 million contract to supply the Bradley Fighting Vehicle Gunner's Hand Station to the United States Army. The Defense Logistics Agency sole-source contract will be performed during a two-year period with work being completed in Fort Worth, Texas.
"As the trusted supplier of combat vehicles electronic and electro-optics systems for over two decades, we understand the importance of a reliable solution for improving soldiers' firepower," stated Amela Wilson, vice president of Sensors & Fire Control Solutions at Elbit Systems of America. "We have delivered the Gunner's and Commander's Hand Station units in the past and are pleased to continue providing U.S. Army Bradley gunners with this capability. We also recognize the need for advanced vehicles and are committed to supporting the Army's combat ground vehicle modernization campaigns."
The Gunner's Hand Station provides Bradley vehicle gunners the ability to acquire their target and fire accurately. Working in collaboration with the Commander's Hand Station, the Gunner's Hand Station is used to drive the rate of movement of the Bradley turret and to initiate control signals to the turret fire control systems in the Bradley M2A3/M3A3 vehicle.
In addition to the Gunner's Hand Station, Elbit Systems of America also provides the Commander's Hand Station and the Turret Processing Unit for the Bradley Fighting Vehicle.
Elbit Systems
06.10.2016

Share...




RAVEN Countermeasure System protects vehicles from missile threats
15.10.2019
Raytheon, Rheinmetall form joint venture for US Army combat vehicle competition
02.10.2019
Raytheon, Rheinmetall join forces for US Army's Next-Gen Combat Vehicle competition
14.10.2018
Bradley Driving… In Stereo
06.07.2018
Bradley M2/M3 (Infantry fighting vehicle)
Bradley M2A3/M3A3 (Infantry fighting vehicle)
Bradley M6 Linebacker (Anti-aircraft system)
Bradley M2A3 (Modernization of the vehicle)
Bradley M7 (Observation Post Vehicle)
Bradley M2A1/M3A1 (Infantry fighting vehicle)
Bradley M2A2/M3A2 (Infantry fighting vehicle)
Bradley M2A3 IBAS (Modernization of the vehicle)
Bradley AMTV (Ambulance vehicle)
Bradley AMEV (Ambulance vehicle)
Bradley BMV (Self-propelled mortar)
Discuss