Canada Takes Delivery Of First M777 Howitzers
Category: Defence Industry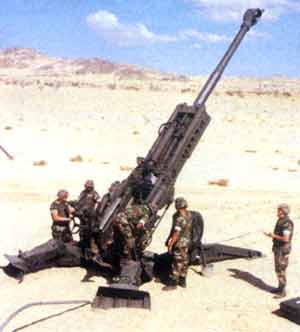 SHILO, Manitoba - The 1st Regiment Royal Canadian Horse Artillery conducted an inaugural
Canada Takes Delivery Of First M777 Howitzers
SHILO, Manitoba - The 1st Regiment Royal Canadian Horse Artillery conducted an inaugural firing today of the first 155mm, M777 towed howitzers delivered to the Canadian Department of National Defence (DND).
The four guns of six to be delivered were supplied by the United States Marine Corps under a Foreign Military Sales (FMS) contract between the U.S. and Canada. The howitzers will be deployed to Afghanistan in support of Operation Archer, following training and integration with a digitized gun management system, in Canada.
The M777 howitzer is manufactured by BAE Systems at facilities located at Barrow in Furness in the UK and Hattiesburg, Miss., in the U.S. The howitzer is the first ground combat system to make extensive use of titanium and titanium castings. At approximately half the weight of comparable systems, the M777 howitzer offers improved transportability and mobility for rapid deployment.
The M777 was designed and developed by BAE Systems, and is a joint program between the U.S. Army and Marine Corps to replace the M198 towed howitzer.
BAE Systems
06.12.2005

Share...




BAE Systems` CV90 increases lethality by testing SPIKE LR anti-tank guided missile
14.01.2020
U.S. Marine Corps orders more Amphibious Combat Vehicles
11.11.2019
RAVEN Countermeasure System protects vehicles from missile threats
15.10.2019
BAE Systems unveils Robotic Technology Demonstrator Vehicle at AUSA
15.10.2019
BAE Systems Land Systems Hagglunds AB
BAE SYSTEMS Advanced Technology Centre
BAE SYSTEMS Customer Solutions & Support Land & Sea
BAE SYSTEMS Operational Training
BAE SYSTEMS RO Defence Small Arms Ammunition Division
BAE Systems North America, Land & Information Systems
M777 Portee System (Self-propelled howitzer)
Discuss