Krauss-Maffei Wegmann supports the modernization of the Hungarian Army
Category: Contracts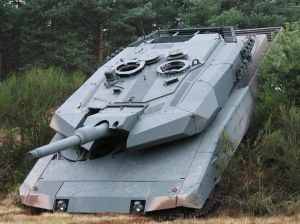 Munich -- NATO and EU member state Hungary is modernizing its land forces and seeking a European alliance for its equipment.
As part of this modernization process, Hungary signed a contract for the procurement of 44 new Leopard 2A7+ main battle tanks and 24 new PzH 2000 howitzers with German defense technology company Krauss-Maffei Wegmann (KMW) on December 19th, 2018.
In addition, Hungary is procuring 12 used Leopard 2 A4 main battle tanks from KMW's inventories for training purposes. The project represents a further step toward greater interoperability between European armed forces. Hungarian Defense Minister Tibor Benkő emphasized that the contract would strengthen the smooth and extensive cooperation between the German and the Hungarian Armies.
KMW
22.12.2018

Share...




Multimillion-euro order from Hungary
02.10.2019
The Dutch armed forces select Rheinmetall to modernize their Bergepanzer 3 Büffel
17.05.2019
Rheinmetall ships 200th Puma IFV to the Bundeswehr
05.06.2018
104 German Leopard 2 MBTs to be modernized
28.09.2017
Krauss-Maffei Wegmann GmbH & Co.KG - KMW
PzH 2000 (Self-propelled howitzer)
PzH 2000 (Self-propelled howitzer)
Leopard 2A7+ (Main battle tank)
Discuss