Thales and Rosoboronexport sign contract for supply of Catherine FC cameras for Russian Army
Category: Defence Industry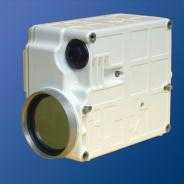 This contract constitutes a first for western equipment to qualify for the Russian Army.
Thales has signed a contract with Rosoboronexport for the delivery of around 100 Catherine FC thermal imaging cameras for the Russian Army.
Recently qualified for deployment with the Russian armed forces - a first in Russia for Western equipment - the Catherine FC thermal imaging cameras will be integrated on T-90 armoured vehicles.
This contract further reinforces Thales's position as a partner to Russian industry in the field of defence optronics for land forces - a position achieved after many years of cooperation on export contracts.
It also marks a decisive step forward in Thales's commitment to extend its position in the Russian defence market and to step up cooperation and investment with local industry.
Thales
29.08.2007

Share...




TEMPORARY COMPANY GROUPING EBMR MEETS ITS DELIVERY OBJECTIVES FOR 2019
14.01.2020
Rheinmetall Presents Next Gen "Wiesel Wingman" solution for Robotic Combat Vehicle – Light at AUSA 2019
04.11.2019
THALES AUSTRALIA AND GENERAL DYNAMICS ORDNANCE AND TACTICAL SYSTEMS DELIVERING FOR THE ADF
12.06.2019
FN Herstal Enhances Self-Protection Capabilities of deFNder RWS with ANTARES Situational Awareness System
11.06.2018
ROSOBORONEXPORT, State Corporation
Thales Raytheon Systems France
Thales Optronics (Taunton) Ltd
Thales Training & Simulation (USA)
Catherine FC (Thermal imaging camera)
Discuss