High Mobility Artillery Rocket Systems for Singapore
Category: Defence Industry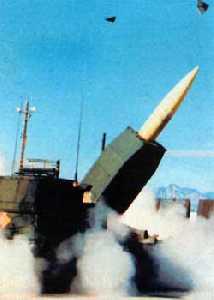 The Defense Security Cooperation Agency notified Congress of a possible Foreign Military Sale to Singapore of High Mobility Artillery Rocket Systems as well as associated equipment and services. The total value, if all options are exercised, could be as high as $330 million.
The Government of Singapore has requested a possible sale of Major Defense Equipment:
18 M142 High Mobility Artillery Rocket Systems (HIMARS) Launchers
32 XM31 Unitary High Explosive GMLRS Pods
30 M28A1 Multiple Launcher Rocket Systems (MLRS) Practice Rocket Pods
35 VRC-92E Single Channel Ground and Airborne Radios Systems (SINCGARS)
45 VRC-90E SINCGARS
35 VRC-990 Vehicular Radio Communications Sets
45 VRC-950 Vehicular Radio Communications Sets
9 M1084A1 Family of Medium Tactical Vehicles (FMTV) 5-Ton Trucks
1 M1089A1 Wrecker
Also included are support equipment, communications equipment, spare and repair parts, test sets, batteries, laptop computers, publications and technical data, personnel training and equipment, systems integration support, support services of a Quality Assurance Team and a Technical Assistance Fielding Team, United States (U.S.) Government and contractor engineering and logistics personnel services, and other related elements of logistics support. The estimated cost is $330 million.
This proposed sale will contribute to the foreign policy and national security of the United States by helping to improve the security of a friendly country that has been, and continues to be, an important force for economic progress in Southeast Asia.
The HIMARS will enhance Singapore's military capability by providing a highly effective indirect area fire artillery system that is critical to successful deterrence and national defense. HIMARS supplements traditional cannon artillery by delivering high volume firepower in a short time against time-sensitive targets. At shorter ranges, HIMARS complements tube artillery with heavy barrages against assaulting forces, counter-fire and defense suppression. Singapore will have no difficulty absorbing and integrating this system into its armed forces.
Sergyi Way
14.09.2007


www.army-guide.com
Share...




LM`s Havoc 8x8 Vehicle Aces Brutal Nevada Automotive Test Center Course
24.09.2014
LM to Build JLTV at Award-Winning Facility in Camden, Arkansas
16.10.2013
LM Havoc 8x8 Demos High Levels of Crew Protection in Marine Corps
25.09.2013
Lockheed Martin Delivers 22 JLTV Development Vehicles to U.S. Army and Marines
16.08.2013
Discuss