Meggitt to develop energy efficient systems for combat vehicles
Category: Future Technologies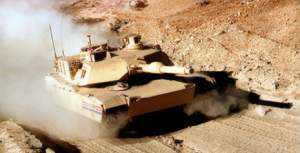 Meggitt's US-based military electronics cooling facility in California and Maryland-based Patrick Power Products Inc (P3I) are to develop a family of rugged, energy and fuel-efficient auxiliary thermal management and power systems to run and cool electronics on ground combat vehicles.
Optimised for size, weight and power (SWaP) and thermal management efficiency, the partnership aims to reduce dependence on a vehicle's main engine power by command, control and communications systems and the electronics needed to run defensive and offensive weapons and the vehicles themselves.
The systems will draw on established technology like the M1A2SEP thermal management system, 1300 of which have been produced by Meggitt for the US Army in the last decade, Meggitt's third generation combat thermal management system developed for the US Army MULE programme and the recently demonstrated US Army multi-fuel rotary auxiliary power unit produced by P3I for the Abrams Main Battle Tank.
Meggitt and P3I aim to develop and demonstrate combat-ready systems that can be integrated easily into a range of US Army and international ground combat vehicles and function reliably in all known extreme environments.
Meggitt and P3I estimate the new systems could reduce dependence on vehicle engine power by over 40% on platforms like the M1A2, M2A3 and Stryker family of combat vehicles while reducing vehicle energy and fuel consumption and the associated logistics impact by over 60%.
Meggitt
04.08.2009

Share...




Rheinmetall to Feature Next Generation 130mm Tank Gun at AUSA Global
04.11.2019
AKREP II electric armored vehicle presented in Turkey
25.04.2019
Otokar debuts its Light Tank in Paris
19.06.2018
Axletech Reveals Electric Independent Suspension Concept Aa Eurosatory 2018
19.06.2018
Discuss