Saab receives order for weapon-locating system from South Korea
Category: Defence Industry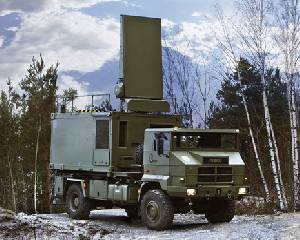 Defence and security company Saab has received an order for weapon locating system ARTHUR from LIG Nex1 which is the prime contractor towards Defence Acquisition Program Administration, Republic of Korea. The order is worth SEK 450 million ($69.4 million).
"We are delighted to have received this important additional order from South Korea that further proves our customer's confidence in the capabilities of our weapon locating system ARTHUR, says Micael Johansson, Senior Vice President and Head of Saab's business area Electronic Defence Systems.
ARTHUR is a stand alone C-band medium-range weapon-locating system that detects and locates enemy fire. It utilises a passive phased-array antenna technology for optimised battlefield performance. The technology provides the perfect balance between mobility, range, accuracy, ECCM (Electronic counter-countermeasures), operational availability and operational cost.
The ARTHUR system is widely used by demanding customers around the world. Examples of customers are Czech Republic, Denmark, Greece, Norway, Spain, Sweden and UK. More than 60 ARTHUR units have been sold and their availability is well proven from thousands of hours' operation. The first ARTHUR order from South Korea came in 2007.
Th system is developed by Saab in Gothenburg, Sweden. The main part of the production for this program will be done at LIG Nex1 under a localisation agreement between Saab and LIG.
LIG Nex1 Co. Ltd. develops and produces a wide range of advanced precision electronic systems including missile, underwater weapon systems, radars, electronic warfare, avionics, tactical communication systems, fire control systems, naval combat systems, and electro-optics. The company was founded in 1976 and is based in Seoul, South Korea.
Saab
31.01.2011

Share...




SAAB Receives Order For Upgrade Of German Army Vehicle Simulators
12.01.2018
SAAB Receives Order From KMW For Mobile Camouflage Systems
19.12.2017
Czech precision optical systems producer to support line-of-sight technology for BAE Systems' CV90
29.11.2017
SAAB Chosen As Sub-Contractor For The Ajax Virtual Crew Turret Trainer
14.10.2017
Asian Defence Journal Office for South Korea
Saab Tech Electronics Division
Saab Training Systems Canada Limited
Saab Training Systems (UK) Ltd
Discuss