AT Communication is pleased to announce the AT GNSS-01 Multi System GPS Receiver
Category: Defence Industry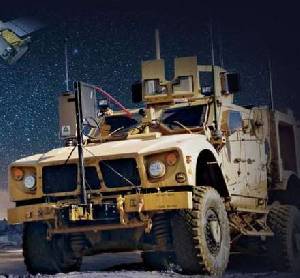 AT Communication is pleased to announce the AT GNSS-01 Multi System GPS Receiver. The AT-GNSS-01 has a significant advantage over single system receivers including:
Faster cold start position acquisition times
More robust against interference
Improved acquisition success in harsh signal environments
Higher immunity to jamming and spoofing
Intelligent EW detection and removal
RF filtering for adjacent radio transmitters
Applications of the AT GNSS-01 include; situational awareness, vehicle and asset tracking systems, surveying, mapping & GIS and time synchronisation.
For full details of the system, please visit this link: http://hf-ssb-transceiver.at-communication.com/en/at/gnss-gps-receiver.html
AT Communication
28.11.2015
at-communication.com
Share...




AT Communication is pleased to announce the expansion of its Tactical range of transceivers with the launch of the Sentry-HЩ High Frequency (HF) SDR radio
22.09.2016
AT Communication is pleased to announce the launch of the AT SA Situational Awareness Terminal
11.06.2016
AT Communication International establishes US Headquarters in Rochester, New York
23.04.2016
AT Communication is pleased to announce the launch of the AT USB-Logger for Voice and Data
27.10.2015
Discuss