AT Communication International establishes US Headquarters in Rochester, New York
Category: Defence Industry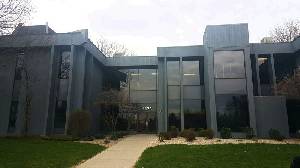 Rochester, NY -- AT Communication International (AT Comm) today announced that it has expanded its global operations and has established its United States headquarters in Rochester, New York. The new headquarters and company, AT Communication US, Inc. enables closer support and assistance to the US Government and its other US customers to deliver critical military and security technology requirements to coalition partners.
"Based on our rapid market growth and expansion into the North American market, we made the decision to establish our US headquarters in Rochester, New York. Rochester is an excellent technology hub for the telecommunications industry and enables AT Comm to better serves its customers", said Alexander Teimurazov, chief executive officer, AT Communication International. "AT Comm is looking forward to establishing itself in Rochester and contributing to the local economy for many years to come."
The new U.S Headquarters contact details are as follows:
AT Communication US, Inc. 1173 Pittsford Victor Road, Pittsford, NY 14534
Phone: +1 585 348 9402
Mail: info@at-communication.com
About AT Communication US, Inc.
AT Communication US, Inc. is part of the AT Communication International group of companies and is an integrated solutions provider and manufacturer of products and systems for the commercial, defense and security markets. AT Comm's mission is to deliver award-winning solutions in infrastructure, communications, information technology and security systems.
AT Comm is a global corporation with operations in Europe, Asia, Africa, CIS, North America, South America and Asia-Pacific. Headquartered in Lucerne, Switzerland, AT Comm is backed by a direct sales and distribution network comprising resellers, distributors and agents. In addition, our extensive network and international service centers provide direct in-country and on-site technical support to our customers.
AT Communication
23.04.2016


at-communication.com
Share...




AT Communication is pleased to announce the expansion of its Tactical range of transceivers with the launch of the Sentry-H™ High Frequency (HF) SDR radio
22.09.2016
AT Communication is pleased to announce the launch of the AT SA Situational Awareness Terminal
11.06.2016
AT Communication is pleased to announce the AT GNSS-01 Multi System GPS Receiver
28.11.2015
AT Communication is pleased to announce the launch of the AT USB-Logger for Voice and Data
27.10.2015
Discuss