Codan Partner Award
Category: Defence Industry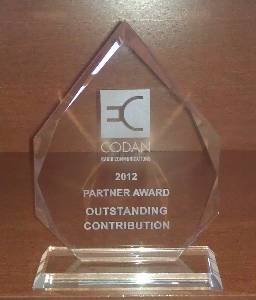 Codan Partner AwardAT Electronic and Communication International Ltd (AT) is pleased to have received the prestigious "Codan Partner Award" 2012 for outstanding contribution.
2012 has been an outstanding year for AT with recent contract awards of a $20m+ for Border Security Government Agencies in Central Asia.
AT Communication
24.07.2012
at-communication.com
Share...




AT Communication is pleased to announce the expansion of its Tactical range of transceivers with the launch of the Sentry-H™ High Frequency (HF) SDR radio
22.09.2016
AT Communication is pleased to announce the launch of the AT SA Situational Awareness Terminal
11.06.2016
AT Communication International establishes US Headquarters in Rochester, New York
23.04.2016
AT Communication is pleased to announce the AT GNSS-01 Multi System GPS Receiver
28.11.2015
Discuss