Enhanced Security Options for Codan HF Transceivers
Category: Defence Industry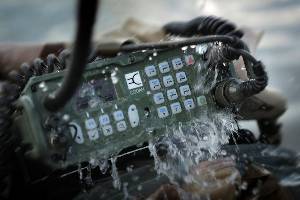 AT Communication is pleased to inform our customers of a unique level of flexibility and extra security available in our range of Codan HF Transceivers. Codan HF Transceivers are equipped with the capability to customise hopping parameters. Some of these options include the ability to adjust the hopping bandwidth or to program prescribed hopping frequencies.
The ability to adjust these user settings gives a Codan Transceivers an extra layer of security that is not found on many other competing communications transceivers and reinforces Codan's position as an innovator and market leader in tactical communication systems. For more information on how to access this capability, please contact AT Communication.
AT Communication
06.12.2014
at-communication.com
Share...




AT Communication is pleased to announce the expansion of its Tactical range of transceivers with the launch of the Sentry-H™ High Frequency (HF) SDR radio
22.09.2016
AT Communication is pleased to announce the launch of the AT SA Situational Awareness Terminal
11.06.2016
AT Communication International establishes US Headquarters in Rochester, New York
23.04.2016
AT Communication is pleased to announce the AT GNSS-01 Multi System GPS Receiver
28.11.2015
Discuss